SSN



hardware: &nbsp Apple MacBook Pro
software: &nbsp RTcmix, Apple Logic Pro X

This is our grandson, Shai Gil Neeman: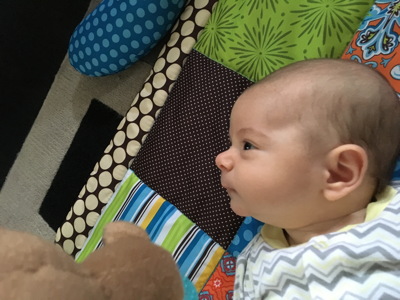 What a baby! What a boy! What an amazing experience! So filled with love, with joy. I had to write a piece for this new kid. SSN ("Shai, Shai Neeman" -- I'll explain the title momentarily) is that piece.

It's one of those pieces where the sounds I use have direct meaning for me. Here they are:
One of the very first videos that Lian and Itay sent to us was a short clip of Shai in his 'swing-o-matic'. It was playing a goofy version of Johann Pachelbel's famous Canon in D. It was completely out-of-sync with the swings, but Shai was sleeping soundly. What a baby! What a boy! The string background sounds heard throughout SSN are a time-stretched and folded version of that piece.


The melody of the whistles heard half-way through the piece is an abstracted version of a song I would sing to Shai while we were visiting at the end of May. I would sing "Shai, Shai Neeman" over and over to the tune of the Passover song Dayenu ("dai dai enu, dai dai enu..."; also the melody for the children's song "B-I-N-G-O"). He seemed to like it.


I used a sample of whistling for the melody because Shai's dad (Itay!) seems to enjoy whistling around their home. I'm not even sure he's aware of this.


There is another melody that is played on a rubbed glass -- the glass harmonica sound -- that appears along with the whistling. It's taken from a piece I wrote for Lian shortly after her birth, Sleeps All Night. Lian didn't "sleep all night" for at least a year, and Shai seems to be following in her footsteps.

For the glass-harmonica sound, I used one of the glasses that Lian and Itay gave away at their wedding:


There is a short quote from Debussy's Clair de Lune. I recall my mother playing that piece on the piano when I was young. And I really like that piece.

So there you have it! Welcome to the world, Shai!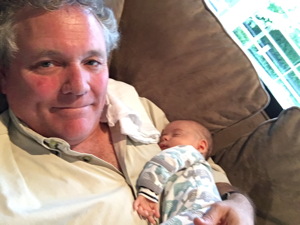 &nbsp &nbsp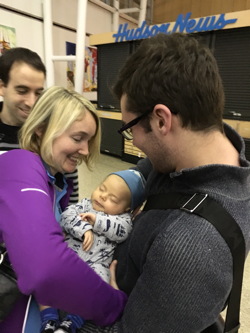 &nbsp &nbsp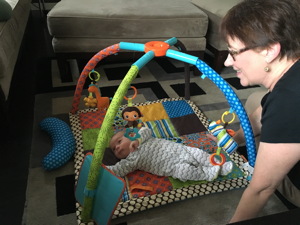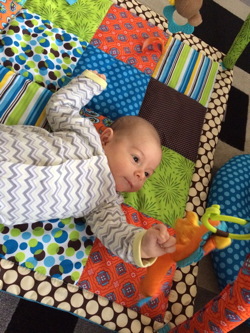 &nbsp &nbsp