bradabels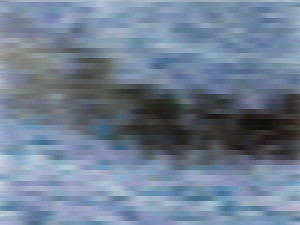 Last November (this is now January, 2015) I had to teach the Abelton Live software in my Introduction to Digital Audio class at Columbia. I'm not a big Abelton user, partly because it embodies a particular "view" of music -- as does all software, to tell the truth -- that I find myself always bashing against when I use it. However, it is a very elegant and interesting application, and many people I know and respect use it a lot. While working with the latest version, I began to wonder what it would take to make music with Abelton that didn't sound like it was made with Abelton. These four pieces grew from that initial premise.

The first one, bradabel1, was a fairly straightforward one to do. I finished it shortly after I taught the classes in November. It used mainly 'stock' Ableton sounds, but I discovered that a really slow tempo setting, with concomitant time-stretching, helped to undermine the 'beat-orientedness' that Abelton is so good at doing.

The other three came from imbedding Max/MSP audio patches in Abelton using the Max for Live capability of Abelton. I have always loved the sound of the 'piano resonance', or the part of a piano note after the initial strike of the hammer on the strings has happened. I wrote a little Max patch that automates the fade-in after a note-attack and ran the output through a number of delays (several also built using Max for Live). bradabel2 is the direct result of that fun.

I enjoyed the Abelton delays I created so much that I did some goofy Brad monk-imitations. The choir-like results can be heard in bradabel-gates and bradabel4. bradabel3 (not listed here) was the voice part by itself, but I don't really like it as a "standalone" piece. It works really nicely with the piano-delay in bradabel4, I think.

The abrupt transitions in bradabel-gates are an attempt to capture the "inside/outside" transitions that occur when I go outdoors, especially this time of year. I talk about this briefly in my blog, here.