PGT: "Blind Date" -- Escrita na Pasaigem Festival
July, 2009

Montemor-o-Novo, July 4, 2009
Evora, July 8, 2009
(all mp3 files)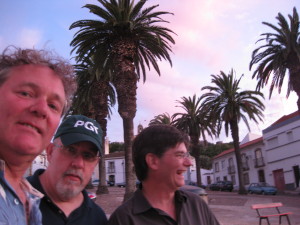 We apparently did something right. After our performance in Evora last fall, the Portugese impressario Jose Alberto-Ferreira invited us to do several performances and workshops as part of his 2009 Escrita na Pasaigem ("written on the land") summer festival based in Evora. Jose was particularly intrigued by our impromptu performance with good friend (and fellow Alantejo-resident) Amilcar Vasques-Dias, so he asked if we would be willing to perform with other Portugese musicians. Of course we agreed. The special conceit, however, was that Jose didn't tell us anything about the musicians or the instruments they played prior to the shows; hence the name "Blind Date" for our two performances.

Fortunately the musicians Jose had invited turned out to be absolutely wonderful, they all were as willing to engage with us as we were with them. We played two different shows, one on July 4 outdoors in a public park in the village of Montemor-o-Novo, and the other on July 8 in the new Museum of Evora (right near the ancient Roman Temple of Diana) in Evora itself.

For both shows we did one piece as PGT alone, then one piece each with the two musicians Jose had asked, and a final piece with all of us playing together. Joao Bento played a home-built string instrument and a traditional Portugese wind instrument and Luis Peixoto played stellar mandolin (dueling mandolinists!) for the Montemor-o-Novo presentation. The lovely Portugese vocalist/poet Margarida Mestre performed with us at the Evora show along with traditional Portugese guitarist Pedro Mestre (no direct relation to Margarida).

We also held a workshop covering aspects of music and interactive video graphics, really terrific students attended from Evora. In addition, Jose was able to provide support for two CMC graduate students (Jeff Snyder and Daniel Iglesia) to present their work at four different venues in the Alentejo region. What a great time! Thanks, Jose and friends!


Terry Pender -- mandolin
Brad Garton -- laptop
Gregory Taylor -- laptop


---

special guests:
Jaoa Bento -- home-built string instrument; traditional Portugese wind instrument
Luis Peixoto -- mandolin
Margarida Mestre -- vocals
Pedro Mestre -- traditional Portugese guitars

Some pictures: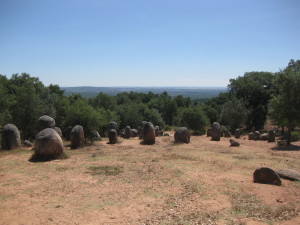 &nbsp &nbsp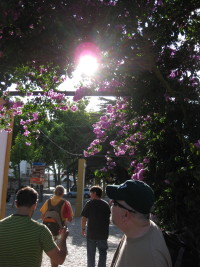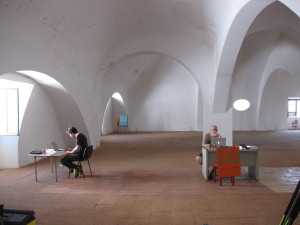 &nbsp &nbsp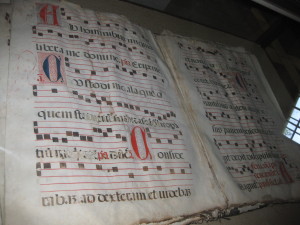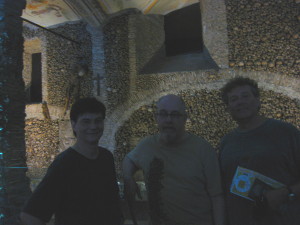 &nbsp &nbsp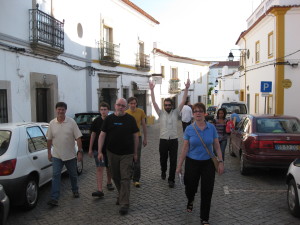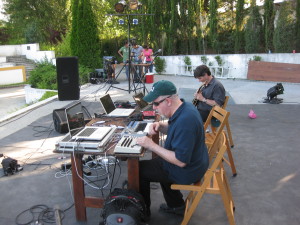 &nbsp &nbsp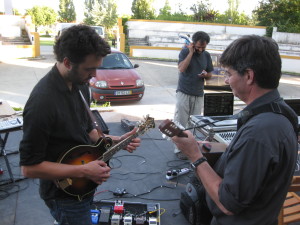 &nbsp &nbsp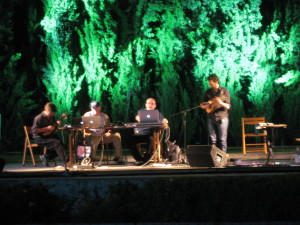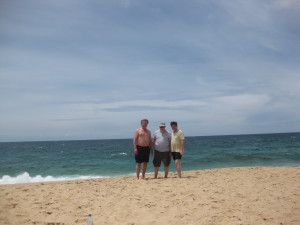 &nbsp &nbsp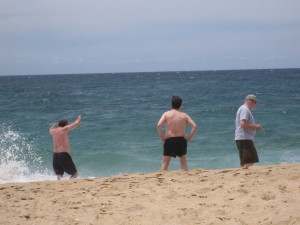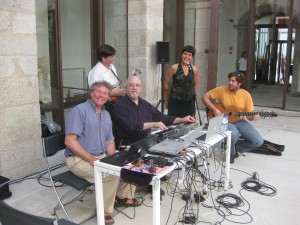 &nbsp &nbsp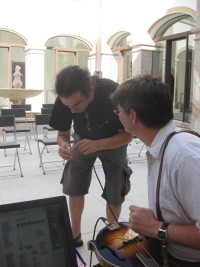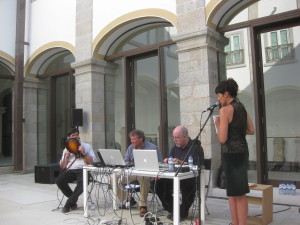 &nbsp &nbsp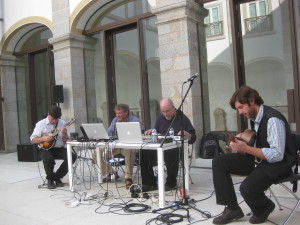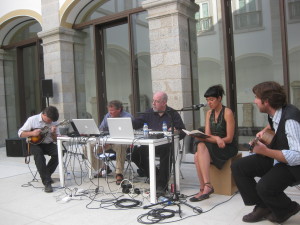 &nbsp &nbsp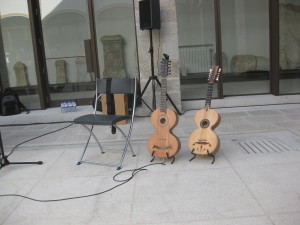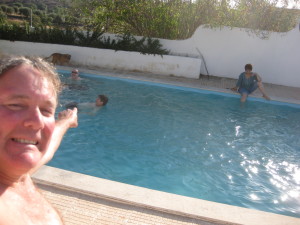 &nbsp &nbsp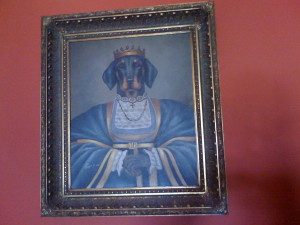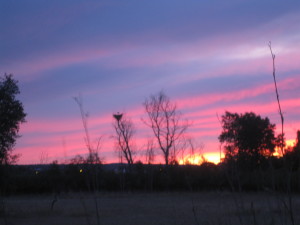 &nbsp &nbsp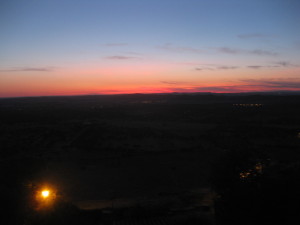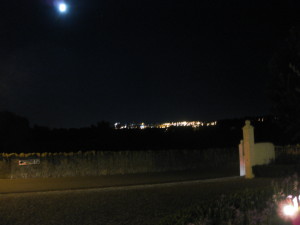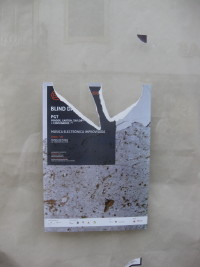 more pictures!

Jill and Daniel were also along, and we took many many photos. Click here to see them all (the above photos were taken from this set).