PGT: Cincinnati Conservatory of Music Performance, Cincinnati, OH
(2/1/2008)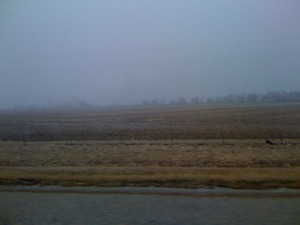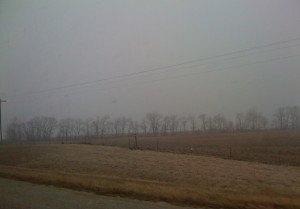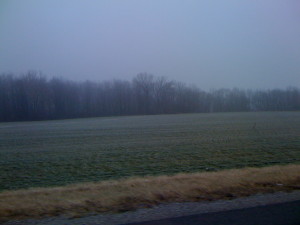 (all mp3 files)


Mara Helmuth contacted us about performing on the UC-CCM Sonic Explorations series, so we did. Thanks Mara!

It was trip-down-memory-lane time for Terry and me. Terry received his DMA from CCM, and I was on the CCM faculty for a year and a half back c. 1994. In fact. that's where I met Terry and stole him away to Columbia.

As with some of the other PGT on-line recordings, these are from the mix we send (or would send) to the PA system, so they don't contain a lot of Terry's direct mandolin sound. The third piece above ends with a beautiful mandolin solo by Terry which is completely absent here. Fortunately we have a 5-channel recording with the mandolin part included that Terry will be mixing; I'll put it here when we can.


Terry Pender -- mandolin
Brad Garton -- laptop
Gregory Taylor -- laptop

Some pictures: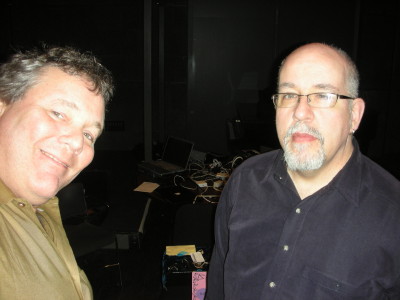 Brad and Gregory before the show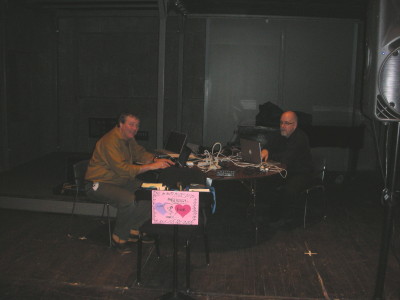 Brad/Gregory soundcheck; poster by Katie Pender in the front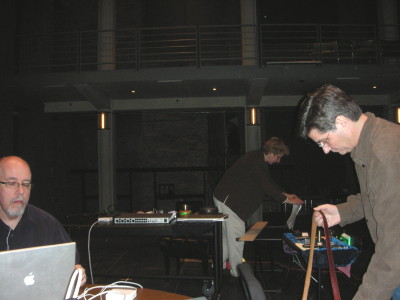 Terry/Gregory, Mara Helmuth in the back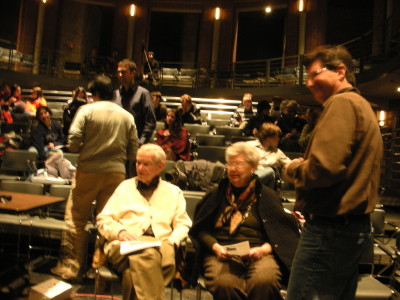 Terry with his mom and dad at intermission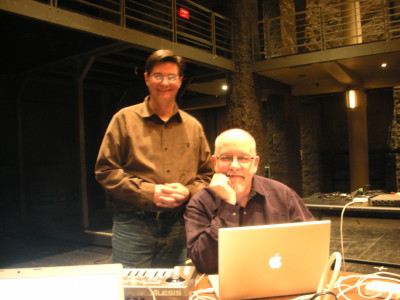 Terry and Gregory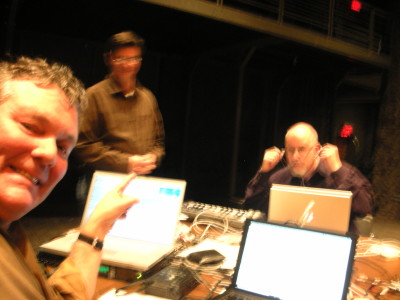 PGT!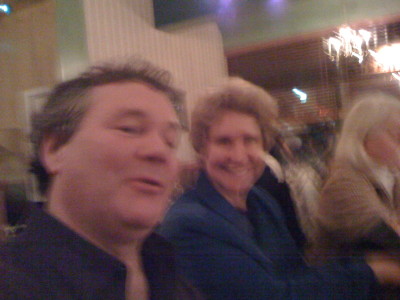 Mara and Brad in the audience