...DESU
for biwa/koto/sho and computer
Brad Garton, March/2014
Barbara Ruch and Ken Aoki of the Institute for Medieval Japanese Studies asked me to write a new composition for Gagaku instruments. They planned to feature it, along with a wonderful piece by Akira Takaoka, on their 2014 ANCIENT SOUNDSCAPES REBORN concert (more information about the event here). Ken had contracted to have a video done of the event, and I also recorded the piece. Here they are:



...DESU (video) &nbsp&nbsp(m4v (mpeg-4) format; 9:23 -- 31.5 Mbytes)
...DESU (sound) &nbsp&nbsp(mp3 format; 9:03 -- 13 Mbytes)

note: You might have to download the video file first before watching without 'gapping'. I wanted to preserve the quality, so the file is a bit large for streaming.



These are the program notes for the piece:

When Barbara Ruch, Ken Aoki and Akira Takaoka approached me about
composing a piece for Gagaku instruments and computer, my first reaction
was to say "no, thank you!"  I knew nothing about writing for traditional
Japanese instruments, and my primary work as a composer has been using
the computer, a musical machine I understand.  However, one of the
big attractions of digital music technology is the timbral sound-worlds
it makes possible, and Gagaku instruments certainly inhabit an
interesting sound-world.



My wife and I had also just spent several wonderful months living on the
outskirts of Tokyo and traveling throughout the country.  It seemed
that I could approach the Gagaku writing as I approached my
time in Japan: as an outsider, fascinated by a rich and vibrant
culture.  As Jill and I journeyed to various places, I made recordings
of the sounds we heard in those places.  I use them throughout
"...DESU" (my understanding of the Japanese language particle
"desu" is that it is something of an existence qualifier - "it is").
I used various algorithmic approaches to generate the material
for the Biwa and Koto instruments.  I use the computer to magnify and
expand the sound of the Sho, a truly lovely instrument.  I have to thank
the highly skilled musicians for playing what is very non-idiomatic music
on their instruments.  



The sound recordings come from Tokyo, Machida (Tamagawagakuen), Kyoto,
Nagano, Izu, Nikko and a few other places we visited.  I hope you enjoy
this piece as much as I do, hearing the evoked memories of a happy
life-experience.


And for those who are interested in such things, here is a link to the music for the piece. I had to learn Finale, yikes!


...DESU (score) &nbsp&nbsp(pdf format; .5 Mbytes)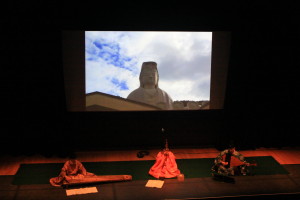 &nbsp &nbsp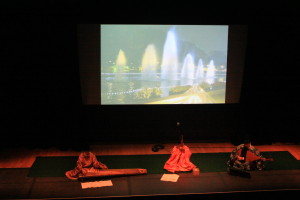 ---

Often I write additional things about my music in these web pages, but in this case I can tell them directly to you! The videographer contracted to record the event also recorded a smallish intro that Ken and Barbara asked me to do for the 'contemporary' part of the concert. If you'd like to see me being silly (especially my comical attempt at Japanese towards the end), and I'm even wearing a suit and tie(!), here it is:
Along with the music, I created a little 'display' app that projected pictures from our trip to Japan behind the musicians. You can see them in the video, of course. Below are some of the images I used, followed by photos taken of the amazing Gagaku musicians performing the piece. The pictures were taken from the many, many photos that Jill and I captured when we were there in the Fall, 2013.


---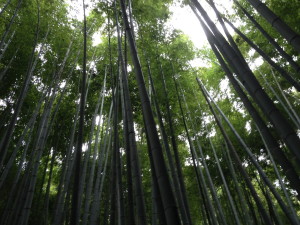 &nbsp &nbsp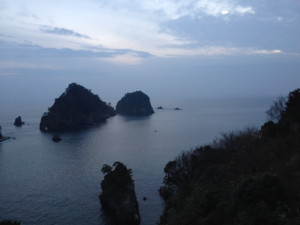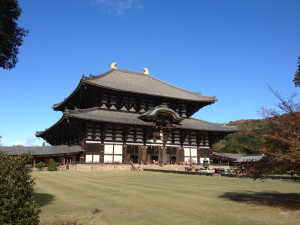 &nbsp &nbsp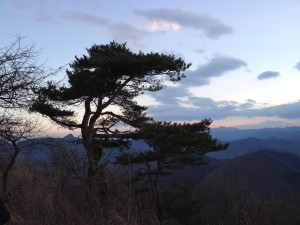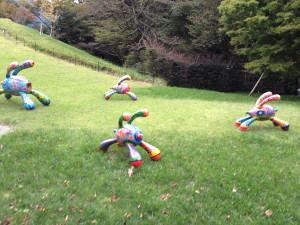 &nbsp &nbsp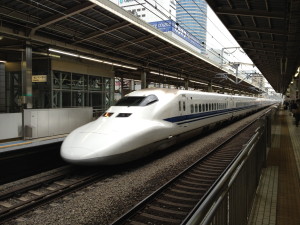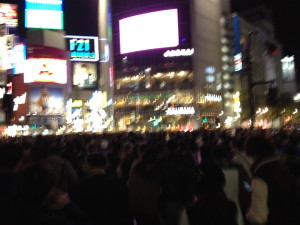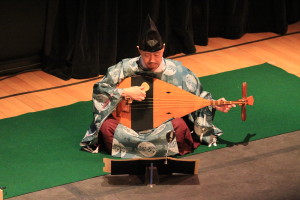 &nbsp &nbsp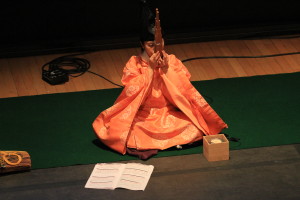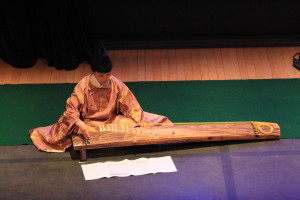 &nbsp &nbsp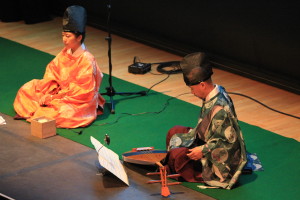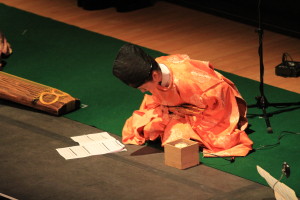 &nbsp &nbsp